Posted by Samantha on 16th Mar 2021
When you think of BBQ, you think of meat. This is the first thought of many. But is this entirely justified?

Nowadays, our cuisine is much more extensive than potatoes, meat, and vegetables. Vegetarianism has played an important role in this. In supermarkets, the vegetarian shelf is often even more varied than the meat department. Yet you are still looked at strangely if you want to organize a vegetarian BBQ. Now, most meat substitutes are not very inviting - although they are getting better and better -but who says that for a vegetarian BBQ you have to buy the entire vegetarian section?

Here are 5 surprisingly tasty vegetarian BBQ recipes, for the herbivores and carnivores among us. Don't be afraid to not serve meat to your friends!
Portobello pizzas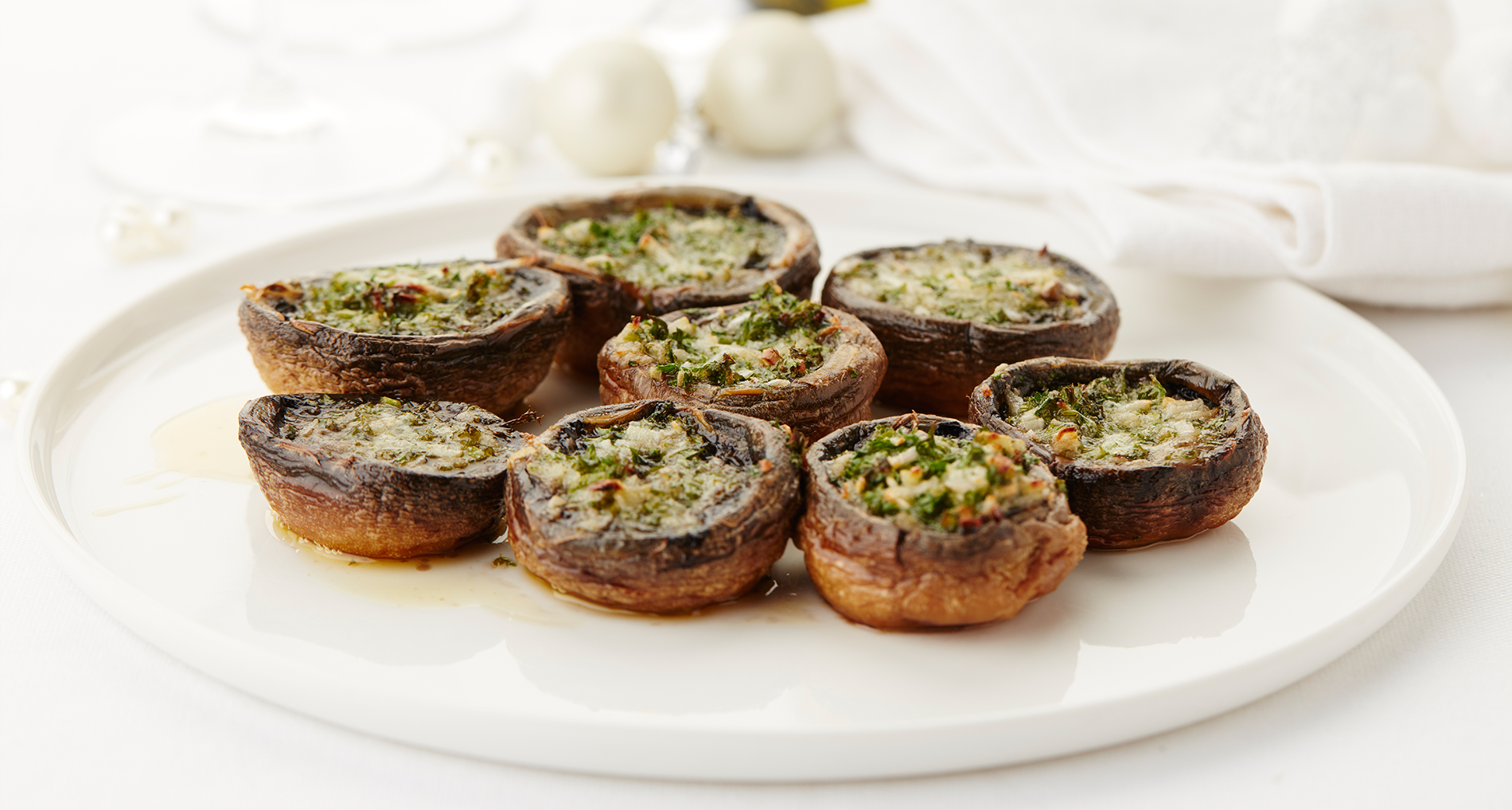 4 portobello mushrooms
1 tbsp olive oil
4 tbsp tomato paste
250 gr cheddar or Parmesan cheese
1 garlic clove
250 gr fresh spinach
Salt and pepper
Rub the portobello mushrooms clean with a paper towel. Cut the stems off and remove the spores with a spoon. Then coat the portobello mushrooms with some olive oil. Mix the tomato paste, garlic, and spinach in a bowl. Fill the portobello mushrooms with this mixture and then generously top them off with cheddar or Parmesan. Wrap the stuffed portobello mushrooms in aluminum foil and put them on the barbecue for about 15 minutes. Serve with tabasco.
Cauliflower chickenwings
big cauliflower
250 ml water
95 gr flour
1 tbsp garlic powder
1 tbsp onion powder
¼ ts salt
150 gr panko breadcrumbs
500 ml BBQ marinade
Mix the water, flour, salt, garlic, and onion powder in a large bowl. Place the panko breadcrumbs in a second bowl. Cut the cauliflower into small florets. Dip the cauliflower florets into the flour mixture and cover them completely. Then dip the florets in the panko breadcrumbs and cover them with a thick layer. Bake the cauliflower florets on a grill mat on the barbecue until they are golden brown and crispy. Remove the cauliflower from the grill and coat the florets with a thick layer of BBQ marinade. Then put them back briefly on the grill. Serve with a tasty dip.
Curious about the other vegetarian BBQ recipes?
Receive them in your inbox!